2015 Rose Family Archives...
For current events, go to the Rose family website page.

---
01/01/15: Happy New Year 2015!


I had just taken New Year's Eve day off from work so started cooking about 1:30pm. By the time Sue got home from work, I was almost done getting the veal shanks going. I was going to do my mom's traditional German ox tails, but the store had just sold out. The veal was a good second choice, though. I seared them up and then dumped beef broth, tomato paste, garlic, onion, a bunch of herbs and spices, and about three-fourths of a bottle of Zinfandel. I brought it up to a good temp and then just let it simmer for about 4 hours.

While that was cooking, I lit a fire and got some wine going, and Sue and I sat and battled it out over the backgammon board for way too many sets until I just gave it up: down 13 points for not only the end of the week, but for the year!

After dinner, we watched the unbelievably stupid movie, The Giver. I would have thought there would have been some substance to it because of the stars, Jeff Bridges and Meryl Streep. But it failed on all counts for both of us. We watched the whole thing because we just couldn't believe that it wouldn't have some really great presentation. Nope. I should have gone with my gut and shut the thing off at the 10 minute point.

After that flop, we were in the mood for something really light so I tuned into Pitbull's New Years Eve Reflection. I just love Pitbull: great stage presence and some really great and creative music. Not sure if Sue was a fan, and even less so because I was waiting for his performance to end and then announce they were counting down to midnight so we could tune into ABC and watch Ryan Seacrest and the ball drop on Times Square. Well, that didn't happen and by the time I switched, the ball was just hitting the bottom. Oh well. Still love Pitbull.

Got up around 8:00am Thursday New Year's Day and we just had a cup of coffee and some bread that Sue's daughter Jill had made while cleaning up some of the leftover mess from the night before. At 11:00am when the Rose Parade started, Sue and I hit the Christmas tree and some of the other decorations. After pulling all of the ornaments and lights off the tree, I just dragged it out onto the deck to wait until tomorrow when I can haul it over to the condo community's dog walk area for disposal.

Spent the rest of the day just doing our own things until it was time for the first backgammon of the year. A little wine, fire in the fireplace, and just some nice time together.



01/03/15: Dinner Out and Simulated Snowshoeing Adventure


Sue and I had wanted to have a repeat of last year's 02/15/14: Saturday Night Snowshoeing in a Nor'easter but the weather reports the week prior just called for cold. So, we just decided to go anyway and if there wasn't any snow, we could always try it again in February.

7 of us met up at Newick's Seafood Restaurant at 5:30pm for dinner as we had the year before. There was just the hint of snow flying around as we went into Newick's, and when we left at 7:00pm there was about three-fourths of an inch snow and ice covering the cars and roads. It was a careful drive over to Kingman Farm off Route 155 in Madbury, NH as the snow was really coming down. Visibility was really minimal and the roads were pretty slick; a lot like last year but not as severe.

It was just so beautiful walking through the woods in the dark, the area dimly illuminated by the ambient light reflected off of the ice glazed snow. Sue picked one of the loop trails to cut the hike short as no one was really dressed for a long term hike in a blizzard. Despite the conditions, there just wasn't enough snow to have used snowshoes. Thus, we still ended up with a Simulated Snowshoeing Adventure!

We all went back over to our place and watched the 2014 Denzel Washington movie, The Equalizer. Now, that was a terrific, action packed film! Everyone really enjoyed it for sure. And the cranberry oatmeal desert bars with Boston Vanilla Bean ice cream just put the finishing touches on the whole evening! We'll try this again in February!



01/10/15: The Great 2015 Five Year Memorial Hip Replacement Party!


Saturday, after taking a drive up through the New Durham and Gilmington areas, Sue and I got back just in time to finish up some busy work before starting The Great 2015 Five Year Memorial Hip Replacement Party! I had announced it just a week ago as it had really slipped my mind, so it was just us and my long time karate disciple Master Tim House. We had some great backgammon between the three of us until the Chinese take-out arrived. Movie of the night was the pretty good 2014 Dawn of the Planet of the Apes.

01/24/15: Thoughts about email phishing...


I just got an email that appears to have come from a friend. But it didn't. It's from some malcontent phisher looking for me to stupidly click on the link they provided.

I know that my email address has been hijacked. Several times! Even if you think an email is from me, be careful. And if you have any question as to if it is from me, email me about it.

Sometimes if you hover over the name of the sender on the email you will see that the return email address is not theirs. But the malcontents can be very clever.

And, yes, your email address has been compromised. If you find this is the case, just let everyone know and soon it will go away until the next asshole who buys a list of stolen information starts over again....



01/24/15: And... it's winter!


Sue couldn't stand it and just had to get out and do some snowshoeing during today's storm. This is just a sample of how spectacularly beautiful it was in the woods in Durham, NH at Kingman Farm.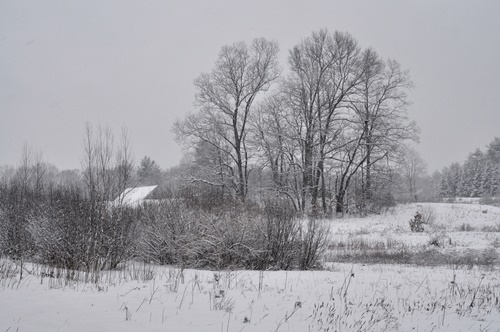 01/27/15: Huge Winter Snowstorm Juno


The snow began in earnest Monday evening, but it was preceded by so many alerts that even the Portsmouth Naval Shipyard shut down all non critical operations. Not sure that has happened since the Blizzard of 1978. That's how bad the forecasts were, and that's how bad it was. I didn't even consider going into work. Good thing because by the time the storm was done, Dover alone had received 28 inches of snow. Unbelievable....

02/02/15: Another Huge Snowstorm


The weather services had started warning of another large snowstorm approaching over the weekend. Estimates of 10 inches to 18 inches for south-eastern NH made my choice as to not even think of going into work Monday pretty easy.

The snow began falling around 5:00am, and by 8:00am there was already several inches on top of the 28 inches from the previous storm. Though the shipyard was open, there was little traffic that could make their way through the blizzard. No one returned my emails that I wouldn't be in, so my guess is that no one else went in. Sue's work closed so she had the day off, but unfortunately a cold that she had picked up over the weekend kept her down for the whole day with a mild temperature.

Even as late as 7:00pm, the snow was coming down pretty steadily, blown viciously by a biting wind that piled drifts up everywhere. By the time all was done, I'd say Dover got another foot of snow. That's a lot of snow over the course of a few days regardless of saying, 'This is New England!'



02/07/15: Saturday Dinner and Snowshoeing Adventure - Sort of....


We were supposed to have the repeat of the previous Dinner and Snowshoeing Adventure today, 02/07/15, but Sue's been sick a couple of days but on the mend but weren't sure she'd be up for late night snowshoeing. Also, a couple of others are not feeling well either. So, we all just met here at our place around 6 pm, had pizza, and watched a movie.

Since we had to go out food shopping that afternoon anyway, Sue suggested we just go snowshoeing and explore a new area. We drove over to one of the main access points for the Dover Community Trail off Watson Road. What a great place that is! The main trail runs along the Cochecho River but separated by a stand of woods and bushes. Though the snow was really deep, I sunk up to my thighs many times even with show shoes, we left the trail to get down to the river and hike along the bank. But that deep snow really wore us both out, so we cut it short after a little over an hour.
The movie was the 2014 John Wick, and it was just really one of the best shoot-'em-ups I've seen. Great, great job by Keanu Reeves. By the time we finished, the storm that had been projected for this week began, and by Sunday night it had dumped another 4 inches or so. And according to the weather reports: it was just getting started!



02/09/15: Another Snow Play Day Off Work


This will be the 3rd time I've opted not to go into work because of the snow. There was at least 7 inches down when we got up and the forecast was for up to 14 inches more by early evening. No thanks. I'm staying in today! And Sue's work was called off (unlike the Portsmouth Naval Shipyard which never closes- well, maybe once every 20 years or so), so we both just enjoyed the day in the library watching the storm from inside.

02/14/15: Quiet Valentine's Day Dinner For Two


For Valentine's day dinner Saturday 02/14, I fixed Italian Tuscan Chicken, and Sue prepared a wonderful roasted beet and orange salad which we enjoyed with a bottle of Beaujolais Villages given to us by our friend Carrel dHaiti. Sue also topped off the night with a strawberry Champagne sorbet that was soooo good.... And we dug into our movie archives and watched the really entertaining Leap Year.

02/17/15: Drive to Boston


I took the day off and Sue went in early for a few hours and then we headed out to Boston's Logan International Airport to pick her up son Lucas for about a 6 week stay in New Hampshire. He flew in from Lima, Peru where he lives and works as a translator, and operates the online literary site, Ox and Pigeon ('...founded by three friends in September 2010 over a round of pisco sours in Lima, Peru').

Though pretty beat from the long trip (including a 3 hour layover in Atlanta, GA), we enjoyed a terrific chicken pot pie that Sue had made, sipped some wine, watched the fire in the fireplace, and just had some relaxing conversation before he shuffled off to bed.



02/19/15: Karate Brown Belt Exams in Gilford, NH


Almost all the folks from my karate program trooped up to Gilford, NH to support my long time disciple Master Russ Jones and his advanced students test 2 of their students for 3rd Degree Brown Belt. This is a significant exam for martial arts students, particularly those who test under us. The exam is over 2 hours with much of it outside in the worst of the weather doing all of the self defence.

02/21/15: Dropping Off Sue's Photography


Sue was once again asked to display her work at the 100 Market Street Gallery in Portsmouth, NH for the show that starts at the end of this month. I drove her down and waited in the car so that she didn't have far to carry her new work in and pick up the pictures from the last showing.

Though the sun was out most of the morning, it turned really nasty later in the day and snowed quite a bit. After we got back from Portsmouth, Sue drove over to Epsom to lend our laptop computer to Lucas while he was staying over with his dad as he was working the whole time. From there she drove down to the ocean and just wandered around with her camera for hours before heading home just before the storm really got going.



02/25/15: Fun Mid-week Dinner Party


Sunday I had fixed up a huge zucchini and garbanzo bean stir fry in anticipation of a Wednesday night dinner party for our families.

I got home from work early and got a fire going as it was really cold out and would be brutally cold that evening. While I was monitoring that, I got a big cast iron pot out and started a slow warming up of the dinner so all of the great herbs would meld in with the sauces.

Sue had taken off early from her job to meet up with Lucas and her daughter Jill, who had come up for the week from Westerly, RI. They arrived at the house around 5:30pm, soon followed at 6:30 by Colin and then his girlfriend Ren. Unfortunately, Marissa and her husband Gary had standing plans for a birthday dinner party in Maine for Gary and weren't able to come.

It was a wonderful and relaxing evening sitting by the fire and just chatting, and enabling Lucas and Jill the opportunity to meet part of my family.



02/26/15: First Meeting of New Book Reading Discussion Group Series


Thursday evening after karate class, Sue and I held the first meeting of the latest book in our reading discussion group, Light Comes Through by Kongtrul.

A little rough starting this one because it's just a shade more abstract in writing style than most of the others we've done, though everyone thought our last book, Tao The Watercourse Way by Watts was a tough go as well. But, by the end of the session we had all pretty much figured out where Kongtrul was going with his structure and are looking forward to discussing the next 3 chapters two weeks from now.



02/28/15: Saturday to Tilton, NH For Family Fundraiser


Sue and I drove up to Tilton, NH Saturday afternoon to support one of her extended family members who is having a tough time medically. Her family and friends put together a couple of bands and dozens of pot-luck meals at the local American Legion hall.

Sue ran into folks she hadn't seen in years, so it was a great opportunity for her to connect back with them. I enjoyed everyone I met, and had a good time just being there. A nicer group of folks you couldn't find anywhere!

We headed out around 3:30, and it had just started to snow lightly. It was a beautiful ride home; very 'New England'. It was one of those light and fluffy type snows that overnight mounted up to several inches.



03/07/15: Quiet dinner out


I wanted to take Sue out to dinner to acknowledge our 03/08 celebration but we went back and forth as to where to go. She remembered hearing about The Grill 28 at the Pease Golf Club and so off we went after a set of backgammon and glass of wine.

The food was good and service friendly. There was a pretty good selection on the menu and we'll be looking forward to going back at some point. Just a nice, out of the radar spot to have a quiet dinner over a glass of wine and chat.



03/14/15: The Great 2015 St Patricks Day Backgammon Tournament And Dublin Coddle Fancy!


[*** Pictures Coming ***] Saturday evening 03/14/15 Sue and I held The Great 2015 St Patricks Day Backgammon Tournament And Dublin Coddle Fancy! It was a chilly and drizzly day most of the day, and just held on. But that didn't discourage the seven of us from having a marvelous time.

I had scoured online for different Irish recipes and found this unique one for Dublin Coddle.

It's a really traditional Irish dish of sausages, bacon, onions and potatoes that dates back at least as far as the early eighteenth century. Neither of us had never heard of it, and so what better excuse than to experiment! It took me about 45 minutes of prep time and then I let it bake in the oven for over 3 hours. Though a 'heavy' meal, it was really good.

It was a late night because the movie, the 2014 Robert Downey Jr., and Robert Duvall movie The Judge ran 2 hours and 21 minutes. But what a great movie; no one even noticed how long it was. But then with those two great actors, it just captivates you away into another place.... That's entertainment!



03/15/15: To Portsmouth For Birthday Celebration


I was so tired for some reason that I didn't come to until 8:00am Sunday morning! It was a little colder than Saturday because it spat snow flurries most of the day; just a really pretty light snow fall.

At noon, we drove into Portsmouth to the Bowl-a-Rama for our friend's son Austin's 18th birthday party. Great to see everyone and Austin having so many to celebrate with him. I can't remember the last time I bowled, but had a great time. Might have to look into that a little.

We were both stuffed from pizza and ice cream from the party that Sue just fixed a salad after we sat by the fire with a glass of wine and played a couple of sets of backgammon. We watched the quirky 2014 movie, Hector and the Search for Happiness. We both really enjoyed it even though it didn't get great reviews. But it was just such a journey of insight poking out from all of the bizarre stuff that goes on.



03/17/15: In Search of the Northern Lights


Sue read that because of the recent high winds that the Northern Lights would be visible in this area tonight. Well, there had been deep, dense storm clouds rolling across the sky all day and as the sun set they were still spotty. But regardless, we jumped into the car and headed off to Dover's Garrison Hill Park, the highest point around at 200 feet.

But it was too cold to climb up the 76 foot tower (and not sure we could anyway because of the 3 feet of snow piled all around), and the surrounding trees around the parking area really blocked the view to the North. We drove a short distance to the parking garages at Wentworth Douglas Hospital as they have an unblocked view, though not as high of an elevation as Garrison Hill. Holy crap was it cold up on the 4th deck! And the sky was just too cloudy.

As a last effort, Sue suggested we drive out Route 108 up to Rochester (about 15 minutes) to a high point there that has great unobstructed views. But it was just too overcast to see anything. And so, cold and disappointed, we climbed back into the car and headed back home. A great adventure, but without seeing the Northern Lights.



03/28/15: A Saturday Exploring Gilford, NH


Sue and I met up with Colin and Ren at the Home Depot in Rochester at 10:00am Saturday morning. Ren grew up in Gilford, NH and was taking us on a tour as neither of us had ever really gotten off the main 11-A route past Gunstock Ski Area and into Laconia, NH from that direction.

We broke for lunch around noon at T-Bones in Laconia and then finished up checking out some of the areas on the other side of the mountain before heading home around 3:30pm. It had been such a beautiful day with snow falling gently the entire time. In fact, there we ran into some areas where Colin had to put the truck in 4 wheel low gear as the snow had accumulated an inch or so in a slick, wet, icy covering.

Sue and I did our shopping at the Hannaford store by the Home Depot before taking the more scenic Route 108 back into Dover. After putting the groceries away, I lit a fire, poured out some wine, and we relaxed over several sets of backgammon. After a dinner of spaghetti and meatballs with garlic bread (how much better can it get than that), Sue mentioned that she just felt like watching the classic 1977 John Travolta movie, Saturday Night Fever. What a 'trip' that was down memory lane! Just a wonderful movie with iconic music from the Bee-Gees and other period groups. Gad, it felt like yesterday only 40 years ago.



04/05/15: Easter Breakfast in Newmarket, NH


Sue and I took Colin and Ren out for Easter breakfast at Great Hill Maples in Newmarket to celebrate her recent birthday. After, we headed off to check out some properties in North Berwick, ME and Eliot, ME just to see what's out there. Saturday we had done the same in the Barrington, NH area.

04/10/15: Senior Black Belt Seminar


Friday night 04/10/15 I held a two and a half hour seminar for 3rd Degree Black Belts and above. Sue was off to Westerly, RI to be with her daughter for her upcoming birthday, and so we had the run of the house. Not much running around, though, as the seminar was very high level and demanded strict attention to following along with the three themes that I was discussing.

04/11/15: The Great 2015 Spring Into Spring Backgammon Tournament And Sun Sprayed Vegetable Dash!


[*** Pictures Coming ***] Saturday 04/11/15 Sue and I held The Great 2015 Spring Into Spring Backgammon Tournament And Sun Sprayed Vegetable Dash! Just a small group, but some serious backgammon for sure!

Sue was off for the weekend visiting with her daughter in RI and so I had thought we'd be light on desert. But, Linda came through with a great cake to save the day. Movie of the night was rather graphic 2014 Revenge of the Green Dragons, based on a true story.



04/14/15: Quick Dinner with Marissa and Gary


Sue had framed one of her photographs as a gift for Marissa's baby shower this coming weekend. She wanted to make sure Marissa got in as she won't be able to attend, so we stopped off to get KFC for dinner and took it over to them. They've done such a great job on remodelling their new house that it's dramatic since the last time we saw it under construction.

04/15/15: Boating Season Starts!


Today is the official start to boating season! Gee, I don't have a boat any more.... Well, that's okay. I can still celebrate!

04/17/15: Friday Fender Bender


I was bumped pretty hard from behind on my way home from work on Friday. Right across the street from the police station! Excellent... There were even a couple of cops standing right there.

Woman just flying along not paying attention to anything. I was slowing down for the car in front of me and she just wasn't paying attention. Boom.... I got out of the car any yelled at her for being an f'n dumb ass, and she thinks it's appropriate to criticize me for a bad attitude. Really, I yelled at her. You're picking your nose, and plow into me, and you don't like my attitude? I don't think so. At which point one of the cops suggested we just get into our cars and wait for him. Sure.

Anyway, think everything is okay with the car. I know I got some whip lash out of it because I could feel it right away; neck and back tightened up and I was a little dizzy. Now I wait 4 to 10 days to see what will shake out. But, gad, boom-on-the-car is not what I really need to fool with right now....
04/18/15: Concord, NH Photography Exhibit


Sue and I drove over to Concord, NH Saturday 04/18/15 to see photographer, author, and publisher Peter E. Randall's photography exhibit, New Hampshire Then and Now at the New Hampshire Historical Society.

On the way over, we took a long tour of many of the small towns running parallel and north of Route 101 on Routes 27, 107, and 43: Epping, Raymond, Candia, Deerfield, and Epsom. I had never been out through any of those areas, and some were even new for Sue. I had to be careful how I sat in the car because I could feel the muscles in my neck and back complaining; lots of in place stretching, breathing, and just being very sensitive to how I positioned my body.

Rather than taking the Route 393 by-pass into down-town Concord, Sue suggested that we continue along Route 9 to see that aspect. Not impressed with that congestion; it had been 20, maybe more, years since I had been in that way, and that's just not something I'd be interested in dealing with.

We parked the car by the Burlington Coat factory where Sue wanted to do some shopping. Before that, though, we had a nice lunch at Cheers, Sue not being able to resist having a "Mango-Tango" speciality drink to celebrate the day. After lunch we walked over to the New Hampshire Historical Society building on 20 Park Street, just past the capital building. Concord has come a long way as far as being an interesting and appealing walking city. There appears to be a move toward quaint shops and art venues to encourage a more community down town experience for resident and visitor.

The exhibit was really interesting. Randall had used over 80 old photographs as guides to return to the exact location and take a current picture, exhibiting them side by side. It was just amazing to the differences, as well as some just unchanged, many from the 1800's. What a really great concept! He also published the collection in a book, which I'd think any state historical minded person would just love.

It had just sprinkled a little bit while Sue was in the Burlington Coat Factory, but held off anything more than rolling clouds until we came out of the Northwood, NH Hannaford's where we had stopped on the way home to do our food shopping. By the time we got home it was a steady, chilling, light rain. While Sue put the groceries away, I got a load of wood from the garage and got a fire going in the fireplace.

Sue had bought a small plate of shrimp and sauce at the store. As the fire crackled in the background, we sipped some wine with the shrimp, and played backgammon for awhile. Because we were still pretty full from the large lunch we had, Sue just fixed up some chefs salads for dinner. We ended up the evening watching the 1990 Tom Cruise movie, Days of Thunder. Neither of us had seen it before and we really enjoyed it. And what a neat comparison to his 1986 movie, Top Gun.
04/19/15: 5 Year Dinner Celebration


To celebrate our first date 5 years ago on the 18th where I had Sue over for dinner, I fixed seared scallops in a mango and cucumber mix that came out great. But the fried zucchini patties that Sue made took the prize for sure! And even though it wasn't too chilly out, we had a nice fire going in the fireplace all afternoon while we played backgammon and sipped wine.
04/24/15: Friday Night Dinner Out


Sue and I met up with my student Eleanne, her husband Michael, daughter and mom at the Dover 99 Restaurant for dinner Friday after work. Though they had run out of the prime rib special by the time we ordered, we all still had a great time visiting. And the food was good, as it always is at this 99. We got home and just relaxed with some episodes of different HGTV shows before heading off to bed.

04/25/15: Saturday Adventure to Cape Elizabeth, ME


Sue has been wanting to get back up to hike around the Two Lights State Park in Cape Elizabeth, ME for awhile, so Saturday morning we headed up. We went over Route 4 so we could stop at Dustin's for breakfast and coffee. From there it was Route 9 over to Route 1 North, deciding to take the slower but more scenic route than the I95 highway.

It's been a long, long time since I had been that far North on Route 1. We went through Wells, Kennebunkport, Kennebunk, Biddiford, Saco, and Scarborough before heading East on 207. We picked up 77 which took us to a smaller road out to the Cape Elizabeth Light where we had the lunches we had picked up earlier at a stop at a local Hannaford's food store.

It was pretty cold sitting out on the jagged rocks, trying to keep stuff from blowing all over the place in the brisk breeze that was swirling off the ocean. We didn't linger there for long, opting instead to drive over to Kettle Cove for a walk along those beaches. What a great place that is! Just perfect; a wonderful spot we thought for a summer's day at the beach, though a friend of Sue's had mentioned that it got quite busy in the summer.

After leaving Kettle Cove, we drove over to the much larger Crescent Beach. I walked along the boardwalk with Sue before picking a comfortable looking spot in a sand dune embankment to park it and read a trading practices book I was working my way through for the 5th time while she went off on a long walk along the beach. I lasted sitting on that dune for about an hour before my neck and back started to ache from the accident. I walked back to the car and just did some meditation until Sue got back.

We headed back home on Route 1 until we got into Biddeford where we picked up I95. We got off at the Wells exit, and came back over Routes 9 and 4 into Dover, stopping at the Hannaford market to do some food shopping for the week. We got home around 4:30pm, got unpacked, played some backgammon after I lit a fire in the fireplace, and had pizza and wine for dinner. Excellent day! Crummy movie, though: the 2014 Antonio Banderas Autómata. What a bust that was.
05/02/15: The Great 2015 Cinco De Mayo Backgammon Tournament And El Taco Grande Fiesta!


[*** Pictures Coming ***] Saturday night 05/02/15 Sue and I held The Great 2015 Cinco De Mayo Backgammon Tournament And El Taco Grande Fiesta! tacos; We cooked tacos; plain and simple! And Sue did up a special Mexican Mojito Pie desert for us that took the evening.

Sue and Tim played a grudge set; 3 hard fought games that ended in a tie for the night for them. I didn't do so hot against Tim in my set, ending up 4 down from a max of 6 down. I just can't keep my hand off the doubling cube....

It had been a little chilly during the day so there was no deck sitting. In fact, the last week or two have not been all that Spring like at all. I suppose I could have had the deck furniture out, but it just hasn't felt like Spring. We wouldn't have sat out there anyway; it just was too nippy. I even joked at one point that we could have even had a fire. Weather forecast for Monday, however, is up to 80. Maybe that's the turn...

Great movie of the night! It was the 1997 Anthony Hopkins and Alec Baldwin, The Edge. A really good action packed and dramatic flick that everyone really enjoyed. I liked it so much that I see it again for sure.
05/07/15: Karate Exam


On Thursday 05/07/15 I gave a 6th level Orange Belt karate exam to Tom Toye. It's been great to watch his progress over the last several months blossom into what he was able to demonstrate at his test.

When I award a promotion, I do it much as my Master did with me, and as his Master did with him: a promotion is not based on how good you are, but rather on what you will be able to accomplish in the future.

In addition to the picture of Tom during his Orange exam, the first one is of him taking his Yellow Belt test in March:



05/10/15: Mothers Day in Tamworth


Sue and I drove up to Tamworth Sunday morning to pick her mother up. We met her brother over at Flynnagan's Family Dining and had a wonderful Mother's Day breakfast sitting out on their open air deck. It was actually the first hot day we've had. It got to 89 degrees and the humidity was awful.

After breakfast, we drove back to her mom's house and then she and her brother did some winter clean up work of a lot of the dead-fall from this past winter. It was sad to see so many of the beautiful birch trees in the area slumped way over from the awful Thanksgiving Day storm of last year, and then from the brutal storms that had punched the area all winter.

Because of ramifications from my accident several weeks ago, I just camped it up on the deck and read one of Michael Coval's books on the Turtle Traders while Sue and Alan squared the yard away. Fortunately, the sun didn't creep around the side of the house until we were ready to head home. But there had been a nice breeze that had kept the air moving across the front of the house and where I was sitting.

As soon as we got home, Sue jumped in the shower while I poured out some wine and set the backgammon board up out on the deck. We played several sets before I went in to start dinner and Sue got on the phone with her son for a Mother's Day chat. I made up what turned out to be a great little recipe for seared pork chops in a gravy sauce of
05/23/15: Memorial Day Weekend


I left work early Friday for a yearly physical exam up in Dover, and then did the food shopping for the weekend. Sue and I just relaxed with some backgammon and a pizza.

Saturday morning I was on the boards working on one of my currency trading applications while Sue went out to run some errands. I started food prep around 4:00pm for our dinner party with friends Jen and Butch. I was fixing seared scallops in a mango and cilantro salsa with herbed quinoa and a mix of garlic, scallion, and shallot stir fried green beans with herb seasoned mushrooms in a sherry drizzle. Sounds complicated, but I actually have done this one before and amazingly followed the bouncing ball of the directions!

Sunday morning Sue and I were off to kayak on the Cocheco River and celebrate Memorial Day with the newly rising summer foliage. We stopped along the way, pulled out folding cloth chairs, which had been really uncomfortable carting around in small kayaks, had some lunch, and read for about an hour before heading back down the river. What a great day! Temps were close to 80 degrees with a nice cooling breeze. Perfect.

We took hot showers after getting home, and then Sue announced that it would be just grand to go to the local Margaritas Mexican Restaurant for one of their special "Lime In The Coconut" Margaritas. I stayed with a standard 'long neck' Corona with a lime with our dinners. When we got home we watched the really good 2014 Nicholas Sparks novel inspired movie The Best of Me.

Monday I was back programming on my application while Sue planted some seeds over in the garden plot she and her friend Anita got for the season through a Dover High School program. Again, just a beautiful day! Mid afternoon, we took a drive out into the Barrington area, and stopped off to pick up a couple of things at the grocery store. Some wine, a little backgammon, and some catching up with HGTV House Hunters episodes finished off a nice Memorial Day weekend.
06/06/15: Birthday Celebration for Marissa!


Sue made a great mini-Oreo cheesecake desert that we took up to Marissa's for her birthday dinner. At 9 months, she just was not feeling like going out or a big production, so she invited us up for pizza and a movie.

And that was just fine with us! We got to sit out on the deck for awhile in the sun and just chat and catch up with her and Gary. Exactly the kind of relaxing quality time that's just perfect. Loved it! And then we topped off the night with the really intense 2014 movie American Sniper.
06/12/15: Trip to Maryland to See My Brother


[*** Pictures Coming ***] Sue and I flew down to Maryland 06/12/15 to celebrate my brother Alan's 85th birthday. We took a flight out of Manchester, NH into Baltimore, MD BMI airport Friday afternoon. My nephew Scott picked us up and took us to Alan and Abbie's new home in the Oak Crest community in Parkville, MD.

And what a beautiful home and community they found! I mentioned that I could even see myself camping out there and calling it a day, but that I'm sure the other residents wouldn't be ready for me! Just a super place! We spent the afternoon just catching up and visiting, and then went to dinner at one of the several restaurants within the community. Alan loaned me his car so we could commute to our hotel, the Country Inn not far away.

Saturday morning we arrived back at their home a little after 9:00am. That was just in time to taste some of Alan's specially ground coffee from Zimbabwe, just a little on the dark side for me. Alan said that was because he roasted the beans just a little longer than he had intended. At 10:30am Alan, Sue, and I headed off for a walk over to the lagoon where the Oak Crest Yacht Club was; a little joke there because it's just for model sail boat races among the many geese. But a great walk, even though the humidity was starting to overlay everything.

For lunch, we walked over to The Acorn pub. I had my first crab, a Maryland Crab Cream Soup, and my first Yuengling beer! Both were great! And Sue and Alan had the best Mango Iced Tea on the East Coast! A terrific lunch!

While I stayed home with Alan to watch him roast Sunday's coffee, a Guatemalan blend, Abbie and Sue headed off to a local garden shop as Sue wanted to buy something for the house. When they came back with a lovely portulaca - that they put out on the concrete patio off the living room slider door - the air was filled with the sweet smell of the gently roasted and cooling coffee beans.

By that time, it was after 2:30pm, and Sue and I scrambled off to the hotel to dress for Alan's birthday dinner celebration. We got back to Oak Crest just as he and Abbie were heading for the car, so the timing was perfect! We were heading up to The Mannor Tavern, one of not only Alan's favorite places, but ours as well, having gone there on past trips. Doesn't get any better than The Mannor Tavern.... And what a night we had! Scott and MaryLiz arrived just about the time we did and then their son Austin not long after as he had got hung up in traffic coming up from Washington, DC - over 2 hours with all the miserable highway traffic. In any event, out meals were terrific and our celebration of Alan's 85th birthday just could not have been more fun! Happy Birthday, Bro! We all love you more than you could stand if you knew!

Well, Sunday morning we had to leave for the airport at 10:30. But not before having some of that Guatemalan coffee that Alan had roasted up Saturday! And man, was that smooth! Now that was a cup of coffee to savor! At least that was pleasant.... Driving on the highways out there is like I imagine all that mess in Los Angeles would be like. I just could not believe the traffic on a Sunday morning.... It was awful! I wouldn't do that on my own or live down there on a bet. I'm barely able to stand the new road construction going on between Dover and Portsmouth, let alone that crap. No thanks....

Flight out of BWI was delayed just about 30 minutes, but the flight itself was fine. We stopped at the Market Basket food store in Epping, NH on the way home, it's right off of Route 101 on Route 125 that we take north to pick up Route 4 to get home. We just grabbed a few things, but the major purchase was a prepared chicken for dinner; we knew we were just not going to be feeling like cooking when we got home. And we didn't! We unpacked quickly, and then headed out onto the deck for some wine and backgammon before topping off the night with the very well done 2014 movie, When the Game Stands Tall.
06/20/15: The Great 2015 Eleven Years At The Garrison Backgammon Tournament And Gazpacho Wonder!


[*** Pictures Coming ***] Saturday night 06/20/15 we hosted The Great 2015 Eleven Years At The Garrison Backgammon Tournament And Gazpacho Wonder!. It only took me about 40 minutes to do all the prep work for the Gazpacho, and then Sue and I went out on the deck to get some backgammon going.

She had found this recipe for 'Hippie Juice'. It had Triple Le Sec, vodka, and rum with strawberries and some seltzer water added for a little whimsy. One sip and you just knew that you had to take it slow.... Anyway, we played a couple of sets of backgammon before Tim arrived, and then we each paired off playing him, breaking off every 15 minutes or so to stir the Gazpacho. It's really supposed to refrigerate overnight, but with constant stirring over almost 3 hours, it came out just great.

The big surprise of the night was that Chris and Jim Nancarrow (who has been a student of mine for over 30 years and is at the master level) and Jim's sister Nancy came waltzing across the parking lot just as I was pouring out the Gazpacho! They moved down to Florida a couple of years ago, so this was a terrific treat to see them.

We had such a good time sitting around the dining room table and chatting with everyone. We did get a little late start to the movie, the rather incomprehensible 2015 movie Blackhat. Though Chris Hemsworth did a good job, it just wasn't enough to overcome a confusing plot and character interaction. But at that point, with the effects of the 'Hippie Juice' still holding on, it was fine. And then to top things off, for desert part way through the movie we had a yummy strawberry cake with fresh strawberries that Sue had picked that morning.
06/21/15: Father's Day and the Summer Solstice


[*** Pictures Coming ***] Father's Day came with a steady, and sometimes quite heavy rain. Didn't phase us though! Sue and I drove up to Marissa and Gary's for breakfast, stopping off at a local Aroma Joes to get coffee. It was great seeing Marissa looking so fit, as she's within days of delivering. We had decided to go there as Marissa is so uncomfortable with this baby about to push out any day now. It was a really nice visit and so good to see Marissa about to become a mother.

On the way back home, we did a 'drive by' of some property in the Gonic area, and then stopped off at Shaw's to do some food shopping for the week. The rain just kept pelting down; nice to get back home and just type this up with a hot cup of coffee on the side!

Later that afternoon, Sue and I drove up to see Colin and Ren in Somersworth. He had invited us up for a cook out, and Sue was ecstatic that she was finally going to get a hamburger off the grill! The weather broke clear so that we could all sit out on the deck and catch up on things.
06/24/15: New Granddaughter!


[*** Pictures Coming ***] Mia Rose Merrill joined us today! My first grandchild, and a beauty she is! She and Marissa are doing fine and looking to get home!

Sue and I went up to visit after work on the 25th Thursday and Sue got some great pictures!

And who says having grand kids makes you feel old? Hell, I'm invigorated by it all, and looking forward to joining Mia in at least part of her journey through life! As Robin Williams puts it: "Get down. Get Funky. Keep smiling, and live-a the bitichin'-a life!"

Come on, Mia! You and I have some livin' to do together!
06/30/15: Mia at 6 Days!


Marissa sent me this really cute picture of my new grand daughter, Mia Rose Merrill. What a gal!

I slyly wrote back to Marissa - who had been complaining that she just wasn't getting any sleep - that:

"Too cute! Looks like SOMEBODY is getting sleep....."

I'm sure that went over really well!

I'll refrain from boring and/or bombarding you with commentary and pictures of every time Mia takes a compression dump....

And gramps has absolutely nothing to do in this thing. I told her that my advantage when Mia gets a little older will be that I can wind her up and then send her home to terrorize them. I told her that we call it karma.... I'm sure she's thrilled with that as well.
07/04/15: 4th of July Weekend


I got out of work early on Thursday and came home to just get 'stuff' squared away because Friday we went kayaking for the day at the Bellamy Reservoir, and just had pizza for dinner. Saturday Sue was up early fixing a special Strawberry-Rhubarb Galette to use up some strawberries that she had picked. That afternoon, we went to the early show at BarnZ's in Barrington to see the new Jurassic World movie. We had planned to have dinner at Dante's, but they were closed for the 4th, so we drove down to Newington and had dinner for the first time at the new Japanese restaurant, Shogun.

Sunday late morning we drove up to Marissa and Gary's to see Mia and have breakfast. We sat out on the deck for awhile, so we all got to pass little Mia around. And here's the cutest picture of Mia's feet that Marissa had taken....
07/12/15: Up to Marissa's for lunch!


Sunday, Sue and I headed up to Marissa's to grab the three of them and take them for their first experience picking blueberries Butternut Farm in Farmington.

After getting our quota of blueberries, we all headed back to their house for lunch. Marissa had pulled pork sandwiches for everyone, which really hit the spot. Good thing that I had planned to cook a light dinner of sautéed shrimp and vegetables. After dinner, Sue and I did a movie and then called it a night. I was really tired, and slept like a pile of rocks.
07/24/15: Mia at 1 Month!


Just couldn't resist. Here's a picture of my granddaughter at 1 month:

07/25/15: Saturday Driving Explore!


Sue and I headed out at 7:30am Saturday morning for a long drive out to Northfield, New Hampton, over to Laconia, Meredith, and Gilford before heading home. We saw 3 properties and did drive-bys of about 4 others, so it was a busy day. By the time we got home we were beat. Particularly after the painful drive between Meredith and Gilford that seemed to take forever; traffic was just awful, just like a parking lot for a long stretch.
07/31/15: Sue Selected For Gallery Showing


Three of Sue's photographs were selected to participate in the current gallery showing of artists work at Camera Commons, Dover, NH. We headed over there after work on Friday evening, and had a wonderful chat with many of the photographers that attended, both featured and visiting. It was so great to see her work appreciated! Good going, Sweetie!

To celebrate after the showing, I took her over to Dante's Italian Restaurant in Barrington for a marvelous dinner. We had so much food that we had enough left over for another dinner at home.
08/01/15: Saturday Drive to Sunapee, NH for the NH League of Craftsmen Fair


[*** Pictures Coming ***] Sue and I left early Saturday morning to drive up to Sunapee, NH to see the NH League of Craftsmen Fair. She had been wanting to see this for years, and had planned to go with a friend who couldn't go at the last minute. However, I really enjoy fairs like this, so I jumped right on it to go!

It was a beautiful day, and the drive up was so pretty. It's just a little over an hour - though it took us longer because we had to stop for coffee. Gotta take care of the important stuff!

It was the first time that I had been up in the Sunapee Lakes Region. It is beautiful! I'd go back up there any time! The fair itself was spread out in about 8 huge tents across the entire grass area in front of the ski lodge. We just did a tent-crawl from one to the next, scoping out all of the great things these artists had created.

I think we spent around 5 hours - including a short lunch stop - before Sue wondered if we might take the chair lift up to the top of the mountain. That turned out to be yet another highlight of the trip! The views from the top of the mountain were just spectacular! From the lodge, looking out to the west, we could see a rain storm moving across our field of view. We hiked over to the top of one of the expert trails that looked out over Sunapee Lake, and watched the storm move from left to right as though some hidden bull fighter was drawing his cape through the air. At one point, our left view was just a downpour while to the right the sun sparkled on the waters of the lake and spread across the surrounding mountain sides.
08/02/15: Sunday Driving Explore!


Sue and I decided that a detailed analysis of the Tilton, NH area was needed if we are going to consider it as a potential retirement area. It's not far if you go directly, but, of course, we got off of Route 93 early and wandered the back roads around and through Canterbury, just a really lovely town with the cutest town common I've seen since maybe Hebron, NH. Just that classic New England small town feeling.

We also couldn't pass up driving around Canterbury Shaker Village, which seems to be a really interesting attraction. Neither of us has ever been to the Canterbury Fair, so we'll have to put that onto a To-Do list.

We got back early enough to enjoy some wine and backgammon on the deck before coming in and watching the 2012 movie A Taste of Romance, a really cute and engaging escape type of movie.
08/08/15: Saturday Night Dinner Out


We had been wanting to try The Thistle Pig Restaurant in South Berwick, ME for some time now, and so after a couple of warm-up games of backgammon, Sue and I drove over. We really enjoyed it, and the food was terrific. And the prices were quite reasonable for the quality of the food. That's a keeper! We'll be back for sure.
08/09/15: Coffee at Marissa's


Sue and I grabbed coffee and muffins at Aroma Joes on Route 108 on the way up to share an hour with Marissa, Gary, and Little Mia Rose! Pretty soon Mia's really going start to focus in on people and take on a full personality. You can see it starting already, and she's just short of 6 weeks. It's a wonderful thing to watch evolve!
08/11/15: Colin and Ren Seclusion at Moosehead Lake


Every year for the past few years, Colin and Ren, along with a dozen of their friends, rent a spectacular home for a week on Moosehead Lake in far northern Maine. Just to tease us, Colin sent us this picture taken by their friend:

08/21/15: End of Contract Celebration


After learning that the contract I had been working under would not be renewed because I had completed the intended work (I had translated a major web based application from one framework to another), Sue and I went out to The Thistle Pig in South Berwick, ME Friday evening to celebrate. Who celebrates change? We do! Why not? No one else will for you!
08/23/15: Sunday In The Mist


Well, Sunday turned out to be an on/off type of weather day. Sue and I headed out toward Butternut Farms in Farmington, NH to pick some blueberries, but it started sprinkling, so we spun around and headed to Hickory Hill Farm on Back Road here in Dover. We then drove over and got some flowers at End of The Road Farm, on the edge of the Bellamey Wildlife Refuge - sort of off of Spruce Lane. They had just a few stalks left, and Sue snatched them right up. They look just spectacular in the living room!

We finished off our little trek with a stop at ender Crop today - the old Tuttles Farm where we picked up some corn for dinner as I was making a Thai Basil spiced chicken dish with some Thai Basil that Sue picked up at her little garden plot at the Dover High School on our way food shopping.

After getting home and putting the groceries away, we had just sat down outside with glasses of wine to play some backgammon when it started to rain. We made a short dash inside just as it started to pour. But it was warm and cosy inside, so we didn't mind at all.
09/04/15: Going into Labor Day Weekend


It was a beautiful Friday afternoon and Sue and I took full advantage of it after getting home from work. We sat out on the deck sipping wine, playing sets of backgammon, and just chatting. I had been down 11 points last week, but all it took was a couple of hours Friday night for Sue to start our scoring week off with an 11 point advantage.

Though it's only Labor Day, it's interesting to see that the squirrels are much more active in their gathering of nuts and digging holes all over Sue's flower garden. And even the late afternoon as the sun started to drop low on the horizon, the air has a different crispness to it. New England at its finest.

By the time we got around to fixing spaghetti and meatballs for dinner, the air was just a little too brisk to sit outside on the deck comfortably, and so we ate inside. After watching rather engaging and enjoyable 2015 The Second Best Exotic Marigold Hotel, we just packed it in and went to bed. A good start to the holiday weekend.
09/05/15: Kayaking on Murdock Lake in Berwick, ME


Sue had told me about Murdock Lake in Berwick, ME that she and her friend Gale had kayaked a while ago, and I told her that the next time we went that I'd like to go there. After spending Saturday morning clearing up a lot of long overdue paperwork on our desks, we loaded the kayaks up and headed out.

It was only about a 25 minute drive up there, and we had the kayaks in the water off of the small town beach in no time. What a beautiful little lake. It only took us a couple of hours to wander along the entire shoreline, but for some good exercise in great air filled with the scent of the woods and the wet mud along the shore it was a marvelous time!

When we got home and Sue had helped unload the kayaks off of the car, she went in to take a quick shower and start dinner organization while I finished up putting things away and then pumping air into my tires that were a little low.

After my shower, we went out on the deck to play some backgammon as I was mortified to be down 11 points! This was going to be a serious catch-up attempt! Sue had gone shopping earlier that morning to get mussels and sweet farm corn for dinner, and since the mussels were going to be fixed in a garlic, herb, and beer broth, we had beer instead of wine as we played. Not sure that had any effect on my playing, but after some heroic (yes, heroic!) play, I was able to finish off the sessions after our 'Death Match' (a single game, double cube, no tears) I finally came out of things 3 down. I'm almost vindicated....

And again, the air was just a little crisp by 7:00pm when we Sue finished the mussels, so we ate inside. We finished off the night with the okay but not great 2005 movie, Annapolis.
09/06/15: Sunday Picture Taking Adventure at Rye Harbor


Tim and Cindy had asked if Sue could take their son Austin's senior pictures at Wallis Sands State Beach in Rye, so off we went to meet up with them at 1:00pm.

Sue said she's never seen the area so busy! There was even a line of cars waiting to get into the State Park parking lot. That's busy! And the sides of Route 1-A all along the shore was a parking lot as well. We managed to squeeze into a spot at the rocks just north of Wallis Sands. And just as Tim was driving up, a spot opened for them. So, we were all lucky to find them. The shoot went smoothly, and we were done by about 2:00pm.

And Steve and Becca had asked Sue if she'd take their engagement announcement pictures at Rye Harbor, just down the road from Wallis Sands. But that wasn't until 4:00pm, so Sue had suggested that I might like a small, relatively unknown nature trail bordering the marshes just across from the entrance to Rye Harbor. The original plan was to park at Rye Harbor State Park and just hang out and enjoy the holiday along the shore, but everything was so crowded that there was no getting close to the park. There were 2 short trails through unmaintained under-brush, each leading to wooden observation platforms overlooking the marshes. We just parked it by one of those platforms. I read for a while and Sue wandered around checking out the wildlife.

About 3:30pm we got into the car to investigate an alternate location for Steve and Becca's shoot because the state park was still packed. We drove into Rye Harbor, but that was just a congested mess as well. However, we found a lovely secluded rocky beach area nearby that was just perfect. Sue got some great shots, even a few with them standing knee deep in the incoming tide.

Since by that time it was almost 5:00pm, we thought we'd just head over to the state park once again to see if we could find any parking. Fortunately, folks had started to head out for the day, and we found spots easily. Sue took a series of pictures for them overlooking the harbor from the opposite side from where we were originally that came out equally as nice. I'm sure Steve and Becca will find many shots that they'll be able to use.

As for us, we were beat and ready to relax! We both took quick showers and then headed out onto the deck to play some backgammon. I opened a bottle of non-descript red wine that was okay. We had that with some chips and dip Sue brought out, and we had a blast throwing the backgammon doubling cube back and forth at each other for an hour or so until we had our final Death Match: one more time, double the cube, and no tears. I just squeaked a through for a 3 point lead, which is a lot better than my low score for the afternoon of something like 14 down! Whew! We finished off the night with the great (to me) 2013 movie, The Wolf of Wall Street.
09/07/15: Beautiful Summer Monday Holiday


Sue and I just poked around doing 'stuff' for most of Monday morning. But, it was so hot and humid and such a beautiful day that we just had to get out! So, we jumped in the car and went for a drive over to Swains Lake in Barrington, NH. What a pretty area, though congested in many spots for sure.

After that, we stopped off for a walk through the woods at Kingman Farm in Madbury, NH. It was really hot - in the 90s - and humid, even in the woods. But the deep leafy shade was refreshing from the intenseness of the summer sun.

After putting a new headlight bulb in Sue's car, we went out onto the deck as a nice breeze had picked up, giving a wonderful relief to the humid air. And then it was death-by-backgammon for a couple of hours, landing me 3 down after being up over 8 for most of the sets. We just had a simple dinner of leftovers, and finished off the night watching some recorded episodes of HGTV.
09/10/15: Last Day at NSLC


Thursday 09/10/15 I said goodby to my friends at NSLC at the Portsmouth Naval Shipyard as my recall back there for a 1 year contract was up. I'll miss everyone and the shipyard itself. I felt a great sense of accomplishment while working there during both this period and the 4 years I had been there previously. So, time to start another adventure!
09/13/15: Grandparents Day!


How cool is this? Grandparents Day! And guess what? Yeah, here's Mia to wish me well!
09/13/15: Sunday Out At Star Island


[*** Pictures Coming ***] Steve and Becca had given us tickets on the Isles of Shoals Steamship Company boat The Thomas Laighton. We left the dock on a very misty and overcast Sunday morning at 9:30am.

The ride up the Piscataqua River was smooth, though a little chilly in the damp air. But once we broke out of the mouth of river by Pepperrell Cove and passed the 2KR buoy, the waves picked up to gently rolling two and a half foot swells with a brisk breeze. We were happy to be inside the main cabin at a table, though some folks braved it out on deck.

Pulling into Star Island's Gosport Harbor is just a great thrill. The old hotel sits majestically up on a hill at the foot of the long pier where the boats dock. After disembarking down the boat's ramp, Sue and I walked down the pier to the flag pole in front of the hotel to meet up with the group taking the 1 hour walking tour of the island.

The first thing the tour guide explained to us was that the flag pole was the designated area everyone was to muster to in the event that the large bell at the hotel rang out the fire alarm as the hotel is all wood and built in the mid 1800's. The walking tour itself is a wonderful experience, learning the historical significance of the island and all of the buildings on it.

After the tour, most of the folks headed off toward the pier to get on the return boat. Since we had day passes, we had until 3:00pm to explore. Sue was all over the place with her camera. The weather was really spotty with periods of light drizzle that chilled you even though it was early September. It didn't rain hard enough to get wet; just damp.

I had fun following along for about an hour and and a half, stopping at the Art Barn to have the lunch that Sue had packed up for us. But I knew she was itching to head out onto the cliff rocks at the far southern side of the island to see the gulls, so I opted to walk as far as the hotel with her and then went into the really quaint 'Pink Room' to read.

At 2:30pm, I wandered out onto the hotel's covered porch to give Sue a call and see where she was in her travels. And there she was, coming up the main steps! We sat in rocking chairs on the porch and looked out over Gosport Harbor until we could just begin to see the shadow of the Thomas Laighton easing through the sea fog. Time to head out!

The trip back was smoother than the one out. We had an interesting time chatting with a woman who had left her job and had spent the last 4 years travelling all over the country photographing and writing about the Islands of America, a book that will be published soon.

We were on the dock by just about 4:00pm, and home and showered up by 5:30pm. We had wanted to go to the Olive Garden in Newington, NH for dinner because Sue was having Italian cravings. Well, so was I. Always, actually! But by the time we got there, it was a 40 minute wait. I'm sorry, but I just don't have the patience for that. I suggested Ruby Tuesdays as an alternative as I knew they had a few dishes with an Italian flair, and off we went. We had a great meal with a glass of wine and were back home by around 7:30pm. We closed out the night with the really nice 2015 Nicholas Sparks movie The Longest Ride.
09/19/15: The Great 2015 Talk Like A Pirate Backgammon Tournament And High Seas Dinner Slop!


[*** More Pictures Coming ***] Saturday night 09/19/15 Sue and I held The Great 2015 Talk Like A Pirate Backgammon Tournament And High Seas Dinner Slop!

I got Backgammond Jack (shown in the picture) out of storage for the event, and had the condo decorated and food preped by 4:30pm.

Sue got a glass of wine, I pulled a long-neck Corona out of the fridge, and we headed out onto the deck to play some backgammon.

It was a beautiful very early Fall type of day, and everyone was able to enjoy the deck until it was time to eat. By then, it was dusk and starting to get just a slight chill in the air so we ate inside.

I had fixed Pigs Toes in a scallion, garlic, and sherry reduction with herbed mushrooms all over a bed of curried Basmati rice.

The 'pigs toes' were actually Italian sausages cut in half with the Super Sue Touch of slicing one of the ends open so that when I sautéed them, the ends split open just like a hoof. Nice suggestion, Sue!

And Sue had gone way above the call by fixing a terrific baked apple stuffed with an apple crisp type of filling. Ice cream? Of course!

The movie of the night was the really exciting (though really violent) 2015 Sean Penn movie, The Gunman. Another great backgammon dinner party!
09/20/15: Sunday Escape to Hamilton House, South Berwick, ME


Sue was itching to go for a walk in the woods, and we had planned to do that Sunday morning. However, instead of it being cloudy with possible showers in the afternoon, the sky was pretty threatening in the morning. We just worked on projects and left after lunch.

We had both been wanting to get back over to Hamilton House and Vaughan Woods in South Berwick, ME for awhile now. It's such a beautiful area, an old ship captain's home perched majestically on top of a grassy knoll overlooking the Salmon Falls River with amazing walking gardens to the side of the house.

While Sue tromped off down one of the trails running through the woods along the shore, I parked myself into a folding chair in the sun by the side of a tree overlooking the river and got caught up on some FOREX market trading reading I've been working my way through.

After wandering around having a marvelous time, Sue came back about an hour and a half later, exhausted, but happy. When we got home, we sat out on the deck and played backgammon and drank wine for awhile, waiting for the potato soup that Sue had made warmed up. By that time, the sun had just crested below the treetops causing a chill in the air. We decided to eat inside and listen to some music before getting an early start on the movie of the night, the very nice 2014 Morgan Freeman and Dianne Keaton flick, 5 Flights Up.
09/24/15: Mia At Three Months


Marissa writes the following:

Here's to another month of baby bliss! This little chunk refused to smile for pictures so we just went with the dramatic baby model pose for effect!

Mia is 9.7lbs - 21 3/4 long
Loves the color red
Being sang to
Sitting up, and standing with help of course
Advancing for cooing to screeching
Likes to babble back when talked to
Hates dad right now
Loves being chauffeured around in the walking sling
HATES the car with a passion
Rolled over for the first time 9-24
She thinking Ricky is the funniest person ever
Discovered her thumb is amazing
Sleep through the night.. Once..
Can hold her neck up and loves to smile


That's all this month!
09/24/15: Karate Disciples Present Me With Stained Glass Emblem


After class on Thursday 09/24/15 I was presented with a beautiful stained glass emblem of our C&S Self Defense Association logo from all the association Masters, all of my direct disciples, and members of the Rose School of Karate.

The picture shows 2nd Degree Black Belt Nidan Brian Serven and 5th Degree Black Belt Master Tim House presenting me with the emblem after class.



09/25/15: Off to North Conway, NH for Certified Black Belt Exams


Friday morning 09/25/15, I left Dover with my student Eleanne Solorzano for North Conway and Bartlett New Hampshire to examine her for her Certified 1st Degree Black Belt in C&S Self Defense Association. It was a tough few days, with little sleep for both of us, but she did excellent in all areas of the exam. Congratulations Shodan Solorzano!
09/30/15: Colin With His Niece Mia


Ren sent this great picture of Colin with his niece Mia, who appears to be wide awake and not interested in any nappies or other calm activity.

10/01/15: Moosehead Lake Vacation


[*** More Pictures Coming ***] Sue and I headed out for a vacation to Moosehead Lake on Thursday morning, 10/01/15. Though the weather was predicted to be chilly, but otherwise fine, we super packed for intense rain. Fortunately, none of that was needed as the weather was just spectacular all week.

Just the weekend before, the Northeast was hit with one of the most damaging and severe rain storms on record. Though we didn't get it too badly along the New Hampshire Seacoast region, many parts of northern Maine got 5 and 6 inches of rain. Portland, ME was flooded with several inches of water coursing through the downtown streets, and I understand that parts of Bath, ME had to be evacuated.

In summary, our trip took us north on I95 to Augusta, ME and then over for the day to one of our favorite spots: Belfast, ME. We spent the night in a yurt just west of Belfast in Montville, and then Friday drove the back roads up to Baxter State Park and Mt. Katahdin. We spent the night in a cute bed and breakfast in Millinocket, ME, and then on Saturday, again driving the back roads into Maine's Great North Woods, over to Greenville, ME and Moosehead Lake, staying at The Birches resort in Rockwood, ME for Saturday and Sunday. Monday, we drove up to Jackman, ME, just 17 miles from the Canadian border, and then worked our way down Route 201 through The Forks, Moscow, and Skowhegan where we stopped for gas and hot dogs for lunch before winding our way down to I95 and home, arriving around 3:30pm.
10/09/15: Movie Night At The Garrison: Mad Mad, Fury Road


I had a 10:00am job interview in Salem, NH Friday morning that got out at 12:30pm. I had totally spaced out that this was Columbus Day Weekend. When I got out on the road home, traffic was just awful. And it was raining lightly. I took I93 north, and the further I went the harder the rain came down, at one point so hard some folks were pulling off the road. And when I got north of Manchester, NH the traffic was so heavy the speed dropped to less than 40mph at times.

Even though going north on I93 should take a little longer, my plan was to try it the most scenic and longest route: I93 to Concord, NH, Route 4 to Northwood, NH, and Route 9 into Dover, NH. Not only had the rain and traffic slowed progress down significantly, but I found out later that parts of Auburn, NH where Colin works had been evacuated due to a gas leak! In fact, Colin's work was right across the street from the situation and they were forced out for over 2 hours! And so, even though my trip to Salem was under an hour, it took me almost 2 hours to get home! Nice....

It's just a really good thing that my interview didn't go longer because it was Movie Night At The Garrison with the 2015 Mad Max, Fury Road that I had planned to start at 7:00pm after getting some work out of the way. If I would have got out later, I'd have been hard pressed to get done what I had to do before the movie!

The movie itself was a blast! Oh, sure: violent beyond violent. But it was so well done that you just get swept up in it all. And the special effects were just great. During the movie I remember commenting that the actors must just have had the greatest time with the outlandish makeup and costumes, not to mention the totally bizarre behavior! Holy crap was it imaginatively (or dementedly) done! Sue sat through about 3 minutes of it, threw a flag on the field, and went off to work on one of her photography projects.
10/10/15: First Fire of the Season


After spending the morning working on one of my FOREX price analysis programming projects, Sue and I went outside and cleaned the insides of our cars. There was a sharp nip to the air, and so we had fleece jackets on for most of the time. We drove over to a car wash on Route 155 and did the super-soak on my car as it looked like a rolling garbage can from all of the almost off-the-road traveling we had done to Moosehead.

Sue had 3 of her photographs chosen by National Geographic photographer Todd Gipstein who was a special guest judge for the latest gallery showing at Dover's Camera Commons. We had missed the opening last week because we were up in The North Woods of Maine, and so we wanted to go over to the open house they were having today to check it all out. Sue will be going to a lecture that Todd is giving there early next month, and she was really interested to see some of his works as well as the other local artist's works that he had selected for this show.

On the way home, we stopped off to do the food shopping as I was fixing pork loin with rosemary steamed Brussels Sprouts, red bliss potatoes and a bottle of Cabernet that Steve Shackford and Becca had given Sue for her photography work for them as well as going over and feeding their cats while they were off to a wedding down in CT.

It was a little too chilly to sit out on the deck and play backgammon, and so I got our first fire of the season going and we set up in the living room. During sets, I'd go in and do a little prep work and pour us a little more wine. Sitting by the fire and just relaxing was really plesant. A good holiday weekend evening.
10/11/15: Sunday Apple Piciking at Butternut Farm


After breakfast Sunday morning, I helped Sue do the prep work and start slow cooking a butternut squash, kale, and pork loin stew that we were going to have for dinner.

We met Tim and Cindy House and their son Austin up at Butternut Farm in Farmington, NH to not only do some apple picking, but Sue took family pictures for them.

It was a perfect New England Fall day, and apple picking was just the best! We chose Butternut Farm for its sort of remote location so that we wouildn't have to deal with the craziness of some of the larger and more tourist oriented farms along the seacoast.
10/13/15: Columbus Day Kayaking on the Lamprey River


Sue and I headed out around 10:45am Monday morning on Columbus Day to go kayaking on the Lamprey River.

The weather was just perfect and the colors of the leaves, though still in process on about half the trees, were beautiful.

We entered the river over at the Piscassic Street boat launch, and paddled north all the way out and around the last major bend.

After stopping for a quick lunch that Sue had made, we headed back down river and made the turn west onto one of the major tributaries and followed that until we got to the railroad bridge. Most of the trees on the north side of the branch had begun to turn such vibrant yellows and oranges against the backdrop of the rusting girders of the bridge.

Sue just couldn't resist, beached her kayak, and hiked up the hill to walk out onto the bridge to take a few shots from up there.

After spending over 3 hours paddling, I was pretty beat hauling my kayak up onto the beach. We got home about 4:00pm, but rather than jumping into the shower right away, we wanted to catch the last warmth of the day out on the deck with a little backgammon and some snacks. It's been a busy but fun holiday weekend.
10/23/15: 2015 Disciple Retreat


Carl Parker, a 30+ year martial arts disciple of mine, flew in from Alburqurque, NM Wednesday 10/21 to have some time with me prior to my other karate disciples who would all meet on Friday for my annual 2015 Annual Karate Disciple Retreat.

It was an intense 3 days, with the theme of the retreat: Stillness; a topic which should provide everyone with much to consider as we all go about our daily lives. Such a simple term; such complex consequences.





10/24/15: Mia's 4 Month Picutures!



10/31/15: Annual U.N.H. Fall Walkabout


Sue and I took advantage of this beautiful Fall Saturday to drive over to Durham, NH for my (now our!) 2015 Annual U.N.H. Fall Walkabout. How the leaves have changed in such a short time! In fact, many had browned, and if not already down, were about ready to go.

The campus is so pretty; I just love ambling along the pathways and kicking through the cruncy, fallen leaves, particularly the many that weave through the woods, crossing a small creek that runs through there.
10/31/15: The Great 2015 Halloween Backgammon Tournament And Mummy Dogs Party!


Sue kicked off The Great 2015 Halloween Backgammon Tournament And Mummy Dogs Party! with a speciality Margaritta drink, though I just stayed with a glass of red wine.

I had started fixing the Mummy Dogs, large sausages stuffed with Monteray Jack cheese, and wrapped in strips of crescent roll dough. It took forever to wrap those dogs! Gad!

I was truly ready to go into the living room with Sue after she finished prep work on her masterpiece desert: Dead Eyes Pound Cake.

It was a hell of a party! Great friends, great food, and the great, if not classic (well not for some....), 1981 John Carpenter movie: Escape From New York.
11/08/15: Sunday Sunset Photography Excursion to Adams Point


I tagged along with Sue Sunday 11/08/15 afternoon on a sunset photography excursion she wanted to do out at Adams Point.

Adams Point is at the juncture of Little Bay and Great Bay, both parts of the Great Bay National Estuarine Reserve. Adams Point is also home to the University of New Hampshire's Jackson Estuarine Lab. There is a system of walking trails, many of which lead down to the shore overlooking Great Bay. It's just a spectacularly beautiful place, no matter the season.
We headed out at 3:45pm as sunset was at 4:30pm. It's only about a 20 minute drive out to Adams Point, and another 10 minute hike along the trail. We got to the shoreline within about ten minutes of the sun dropping below the far treeline. Though the air was a little obsucred with particulate, Sue got some nice shots of the sun glancing off the now deep bronzed or fully browned leaves of the trees along the shoreline.
11/14/15: Sue Photography Exhibit at the Pease Tradeport Fall Festival


After work Friday 11/13/15, Sue came home and helped me load up the display frames to take to Pease to assemble for tomorrow's Photography Exhibit at the Pease Tradeport Fall Festival.

Saturday morning we were up and out the door by 7:30am after loading up both cars with over 30 framed photographs and several small baskets of cards. The venue had opened at 7:30am to allow participants time to set up their booths prior to the 10:00am opening.

The event was fairly busy through the morning, but then slowed down after lunch. Sue sold a few things, but what was most impressive were all of the really kind and complementary comments folks made about her work. I am, and have been, so proud of her talent.

It was nice to see my disciple Scott Williams come by during the morning to check things out; he was jumping between that and his wife Linda's art show in Wells, ME. Colin and Ren also came by and stayed for just a little while before heading off to run errands. They met us at the house at 5:30pm after Sue and I got back from the show. My student Steve Shackford had helped us haul everything in from the cars before they got there. We drove over to Dante's Italian Restaurant in Barrington for a great meal and visit.
11/21/15: Funeral Service in Hill, NH


Saturday 11/21/15, Sue and I drove up to Hill, NH for the funeral of her step sister, Tanya. What a beautiful little village that is! But remote. Very remote..... The service was held at the Hill Village Bible Church; the quintisential New England village church. What lovely folks Sue's extended family are. The first time I had met them was at the fundraiser they had held for Tanya in Tilton, NH 02/28/15. Wonderful people even in their time of duress.
11/26/15: Thanksgiving With Sue's Family in Ossipee, NH


Sue had fixed a large pan of sweet potato casserole early Thursday morning, which amazingly stayed warm until we got to her nieces house in Ossipee, NH to celebrate Thanksgiving with her family.

We didn't need to get to Tracy's until around noon, with a short stop in Tamworth, NH to pick her Mom up.

The gathering at the house was so much fun. It was great to see everyone, particularly all the little ones running around creating havoc.
11/27/15: Relaxing Friday


After Sue got home from work, I built a fire in the fireplace and we sipped some wine and played backgammon for awhile to unwind from the hectic week.

I popped a frozen pizza in the oven and we ate that as we finished up a set of backgammon. The movie of the night was the 2012 Parental Guidance with Billy Crystal, Bette Midler, Marisa Tomei and Tom Everett Scott. It-is-a-scream! Just what we needed.
11/29/15: Another Thanksgiving With Colin and Marissa!


Sunday 11/29/15 Sue and I hosted another Thanksgiving at our home for Colin and Ren, Marissa and Gary, and little, wide-eyed Mia.

Everyone arrived about 12:30pm. We had all of the work done, so we could sit down in the living room and have a nice chat. It was really something how Mia now recognizes her name and will turn in your direction. And the smile is to die for!

I had planned to eat at 2:00pm but got so involved in conversation that Marissa had to spur me off to the kitchen to get the beans fixed. But not bad: everything was on the table by 2:20 when we sat down.
12/05/15: Christmas Tree Hunt Adventure


Colin and Ren picked Sue and me up 12/05/15 at 10:00am for a Christmas Tree Hunt Adventure.

It wasn't exactly a post card snowy day for it, being in the high 40s and sunny. But the air was crisp, and our spirits were high!

Sue had done some research and found High Meadow Farm in Strafford, NH.

The description sounded really interesting, and we just love the rural beauty of Strafford. So, off we went.

There were so many trees to choose from - mostly all 'cut your own', which is what we had planned on doing.
12/10/15: Lucas Visits For the Weekend


After work Thursday 12/10/15, Sue drove over to Epping to meet her son Lucas half way, and bring him here for a weekend visit.

He had just got in from Lima, Peru on Sunday and was pretty tired. Though he was busy most of the time working, he seemed to get caught up on some sleep.

Friday night, Sue and I took him out to dinner at Khaophums Fine Thai Restaurant here on Central Avenue in Dover, NH. Sue had been there once with a friend and loved it. She had brought some leftovers that night for me, and I vowed that at the first chance I wanted to go.

Since Lucas is familiar with Thai food, it was a perfect time to go! And we were not disappointed: the food was just amazing. And, reasonably priced as well. That's a go-back-to for sure!

Saturday, Lucas broke from work around 2:00pm so we could drive over to Newmarket, NH. He had wanted to visit Crackskull's Books &Cafe on Main Street. Not much in books, but it was a cozy, comfortable place to hang out for an hour or so. We walked down to the river and watched the ducks before heading back home.

While Lucas got back to work, Sue and I did all the prep tasks for the spaghetti squash and vegitable stir fry she was fixing for dinner. We even had time for a few sets of backgammon before heading into the kitchen to cook everything up.

Sunday while Sue took Lucas to Portsmouth, I did the food shopping and started prep work on the pork loin I was fixing for dinner. We had a couple of hours to play backgammon in front of the fireplace while Lucas worked upstairs. We ate at 7:00pm and watched the 2015 Terminator Genesis, a fairly decent action movie but more confusing than others in the series.

After getting home from work on Monday, Sue drove Lucas back over to his dad's. But, we hope to see him again next weekend - hopefully his sister Jill from Westerly, RI will be able to join us as well.
12/12/15: Mia as a Christmas Shrub


Marissa sent some really cute Christmas pictures of little Mia. One of them was just the best! I wrote Marissa back and said that Mia looked like a little Christmas shrub. Way too cute!


12/19/15: Mia Christmas Ornament


Marissa gave us this great ornament that she made of Mia's hand print!


12/24/15: Christmas Eve Dinner


Sue and I wanted to have all the kids over for Christmas Eve dinner.

We invited Colin and Ren, Marissa, Gary, and Mia, and Sue's kids, Lucas and Jill for dinner.

Unfortunately, Marissa had a horrible migraine and decided she'd better stay home as Christmas Day she was hosting 14 people! But it was just a lovely time.



12/25/15: Christmas Day At Marissa's


Christmas Day we went over to Marissa's around noon and stayed until about 4.

Mia was wide-eyed over the whole thing. But having just turning 6 months on the 24th, she was a little oblivious to the whole thing. Next year will be really fun for her.
12/27/15: Engagement Celebration in Wilton, NH


Sunday, Sue and I drove to Wilton, NH to celebrate her step-nephew Dustin's engagement. It was at the Wilton Community Center as there must have been 100 people that came for the pot luck supper. A great time.

We had come up through one of our favorite villages, Warner, NH and then into Sutton. I had only been to Sutton once, but what a beautiful place right on Kezar Lake
12/31/15: New Year's Eve


Rather than scrambling around the planet, Sue and I decided to just have a quite New Year's Eve at home.

While Sue was at work, I went out food shopping for the evening's meal I was preparing: my mom's Beef Strogonoff recipe.

I got a fire going in the fireplace, and when Sue got home I poured some wine out and we sat in the living room having a grand time playing the final backgammon games of the year.

Ending up 3 points down for the week - and now the final ending yearly score - I moped off to the kitchen and Sue and I got all the food prep going. Along with the Beef Strogonoff, I had also decided I'd saute Brussels Sprouts in a sherry, thyme, paprika, butter mix.

The meal came out great; not as good as I remember my mom's, but really good. We ate to the soothing voice of Adele and the crackling of the logs in the fireplace.

Neither Sue or I have ever been big New Year's Eve must-stay-up-to-see-the-ball-drop participants, so I recorded it (really?), and we dropped into bed around 10:45. But, Happy New Year to all!
---