---
Back to Family Home Page | Back to Peter's Home Page
Colin HS Graduation Pictures 06/14/05
---
Well, this was a real mile-stone for us. Colin graduated from Dover High School tonight with 320 other Seniors. The gym was absolutly packed. The ceremony was supposed to be held outside, but the rain just would not quit. But it was grand time and so good to see Colin finish up as well as he did. I am so proud of him. Though the pictures didn't come out too good because of the distance and lighting, they will always remind me of that day.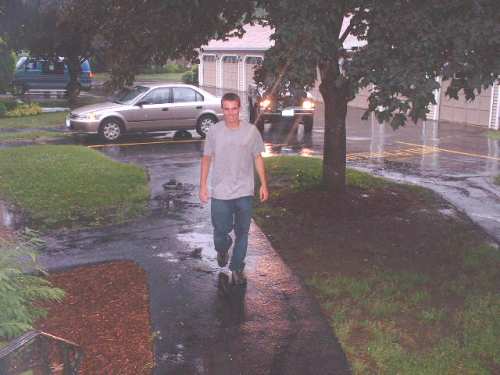 Colin arriving at my condo to drop off Marissa and my tickets for his high school graduation ceremony 06/14/05.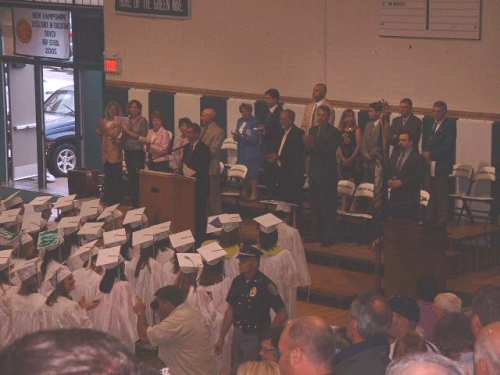 Before the bedlam stikes... sort of the calm before the storm; kicking off with a few words from the Principal.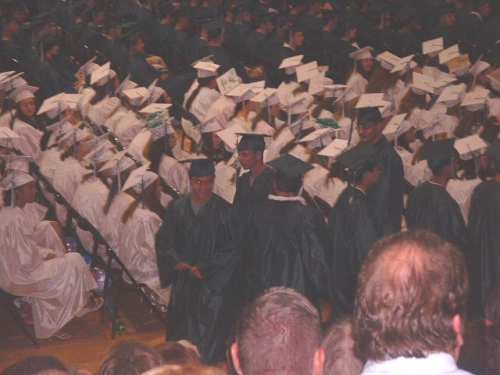 Colin (second from left) lineing up to receive his diploma.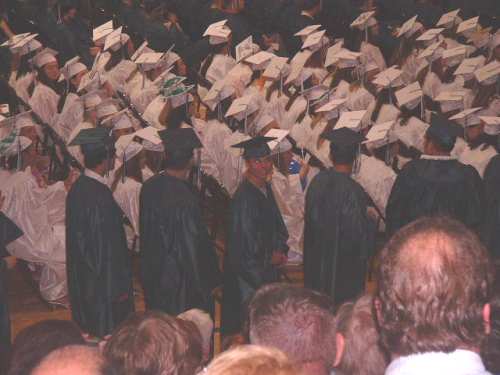 His grandfather finally got Colin (third from left) to look up at us by a really good bellow!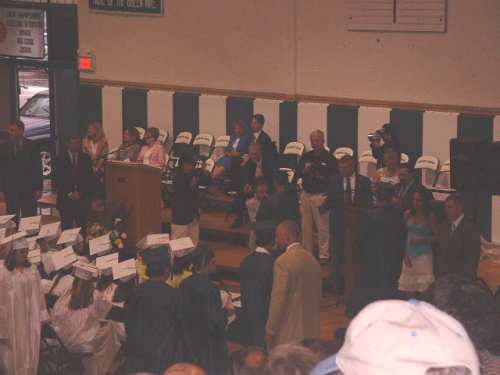 Colin receives his diploma.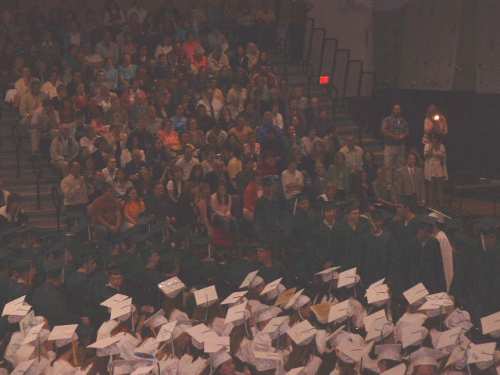 Filing back into their seats.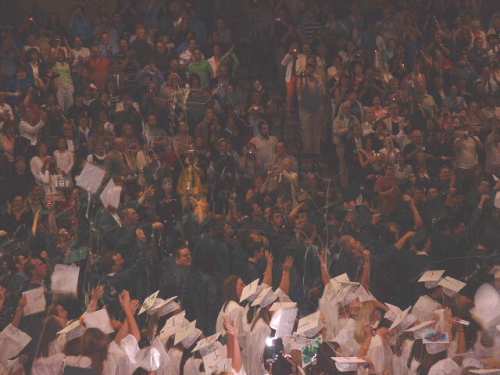 It's over and all hell breaks loose with the Silly String!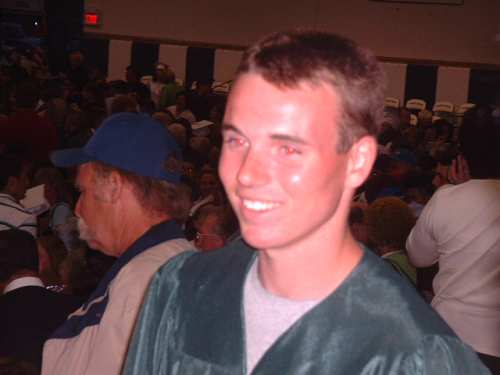 Is this guy glad it's over, or what!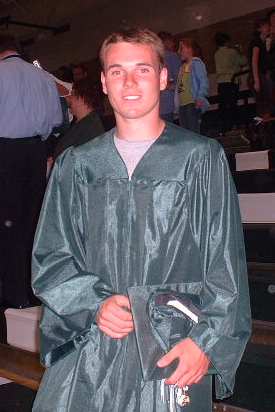 A pause to show off his newfound status as a successful High School Grad.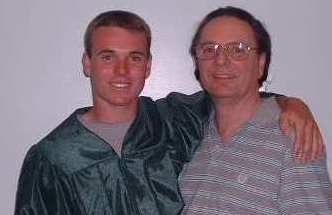 Colin and I share a really special moment.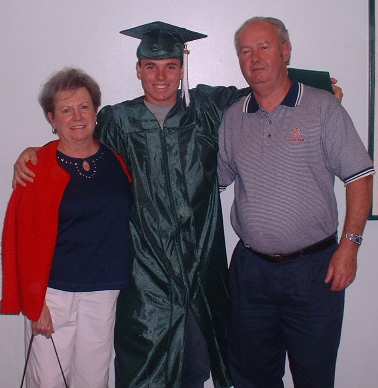 Bev, Colin, and Tom.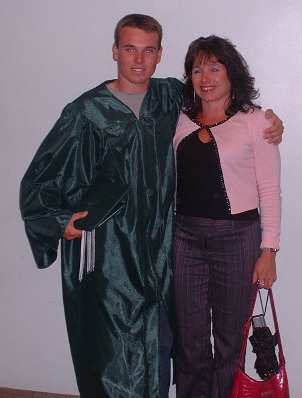 Colin and Pat.
---
Back to Family Home Page | Back to Peter's Home Page