---
Back to Family Home Page | Back to Peter's Home Page
Portsmouth Prescott Park 10/02/05
---
Gosh, what a great Sunday it was! Such a typical early Fall day - the sun was out but there was just the hint of a chill in the air. The leaves have not started to turn yet, but that is coming soon for sure! It was such a great day that there will be few like this so - on the spur of the moment - I decided that a trip into Portsmouth's great waterfront was in order as it wouldn't be long before all of the waterfront gardens at Prescott Park would be turned over for Winter.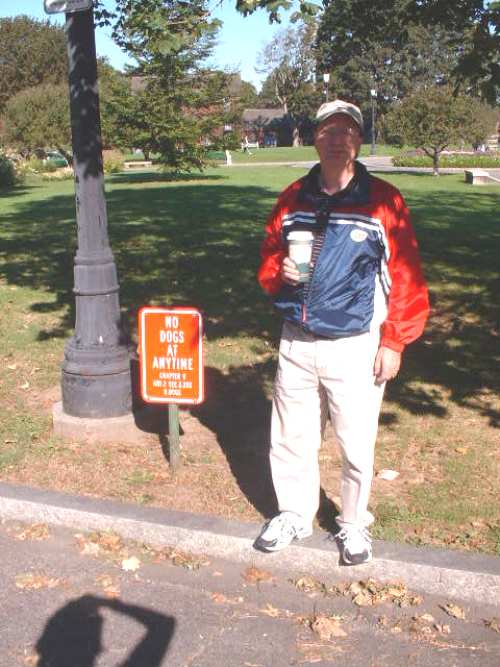 I do not quite grasp the implication of being asked to stand next to this sign to have my picture taken, but you can see Rachel's shadow on the ground proving that I was not responsible for this on a time delay shot. What do you mean by this???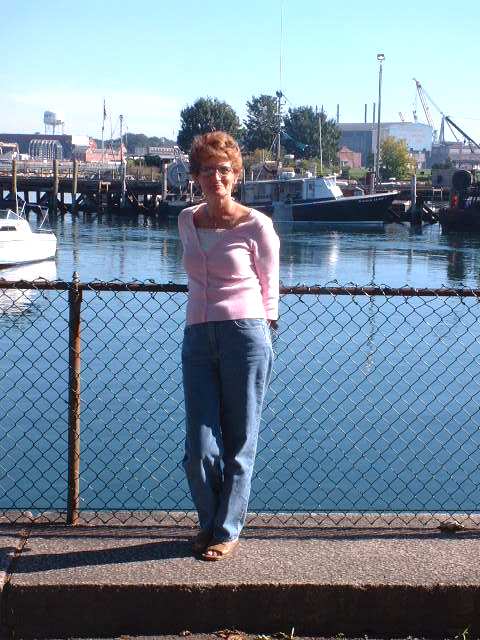 Rachel looking out over the Portsmouth Cooperative Fishing Pier area with the Portsmouth Naval Shipyard across the Piscattaqua River in the background.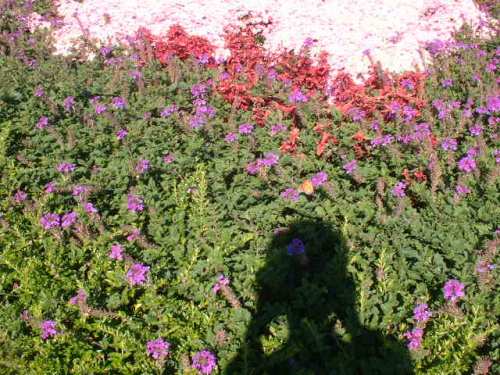 Rachel just had to take this picture of a butterfly - which, of course, you can't see. But the flower bed itself was just a thing of beauty, though the picture does not do it justice as the camera was set at too low a setting.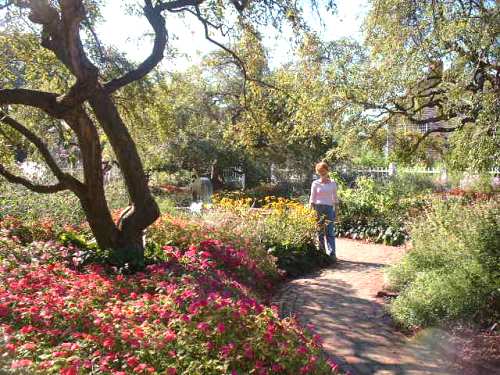 A long shot into the gardens. Wow! Just beautiful. So are the plants and trees...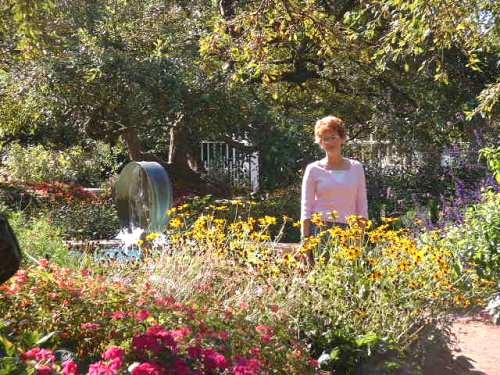 A closer shot with the unique fountain in the background. There are 3 different fountains in these gardens; this one is contemporary whereas the others are more traditional.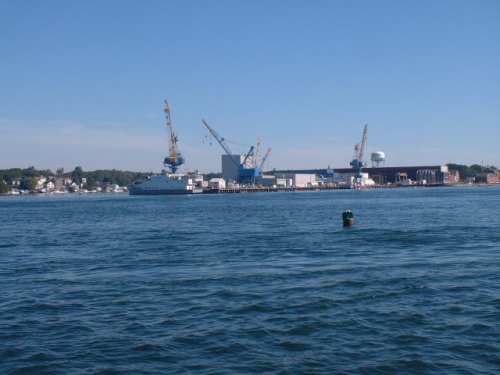 Shot of the Portsmouth Naval Shipyard across the Piscattaqua River from Prescott Park.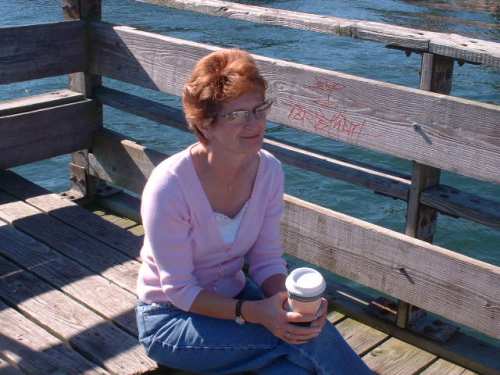 We took our coffee's out to the end of one of the piers off of Prescott Park to watch the river traffic and to just smell the fresh salt air. I really miss that living off the water now, but I will always remember it. Nice to come get a "fix" every now and then, though!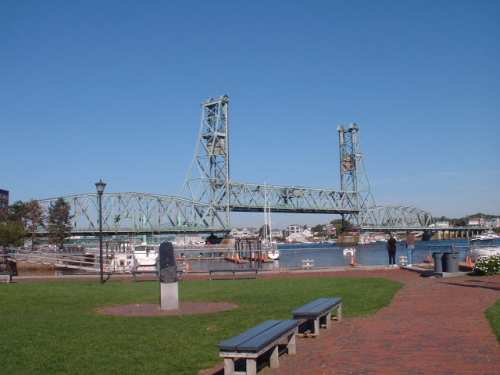 A long shot of the Route 1 Memorial Bridge going up.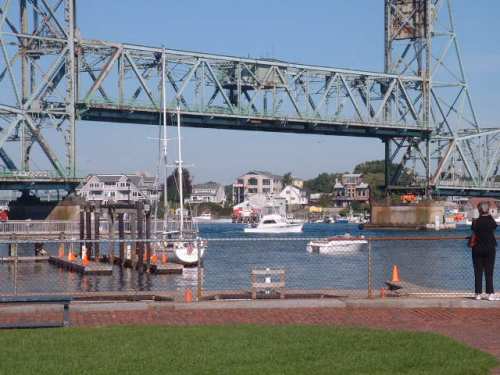 A closer shot of the Route 1 Memorial Bridge going up with some of the boats that had been waiting on the other side passing through.
---
Back to Family Home Page | Back to Peter's Home Page