Marissa Rose - Pictures From 2005 Birthday
---
Hey! I'm 16 and had a great birthday party. Here are some pictures from Thursday morning, Friday at my party at my mom's, and "the day after".

Starting off my 16th birthday Thursday morning at my dad's.

Dad's greeting to me in the morning!

Thursday night at my Lacrosse team's annual awards banquet receiving my second year star for being on the varsity squad. Next year I play center!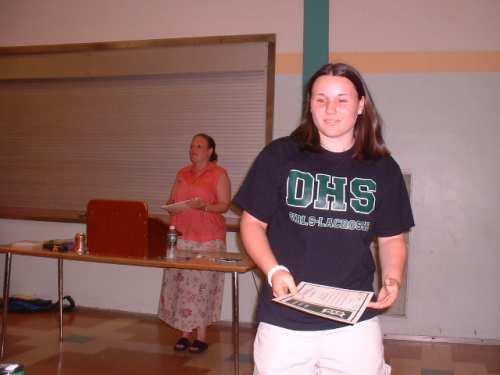 Receiving an achademic award for holding a B average during the season.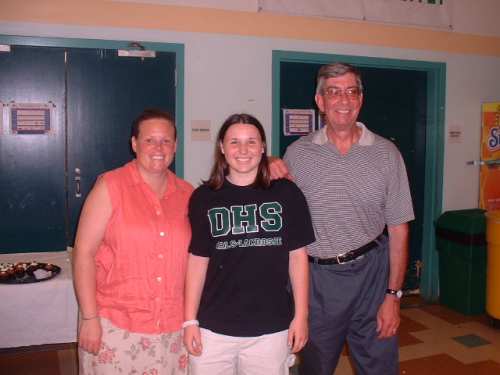 With my coaches. Our team only is what it is and have had the success we did because they put so much of their time and effort into the program.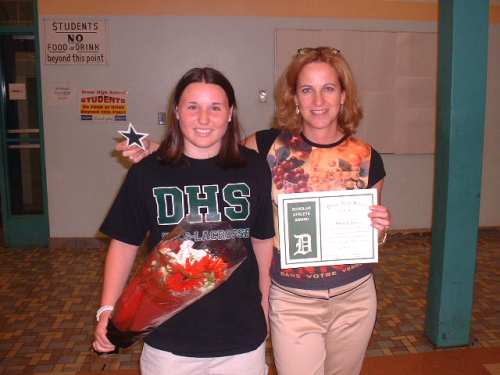 With one of my teachers, Sherie Sheehan. She's coming again to my dad's next backgammon party and I can hardly wait to get another crack at her as she just swept the floor with us last time at The Great 2005 Spring Fling Backgammon Tournament And Pizza Special 04/23/05.

One of my friends braided my hair at the party. It came out really good!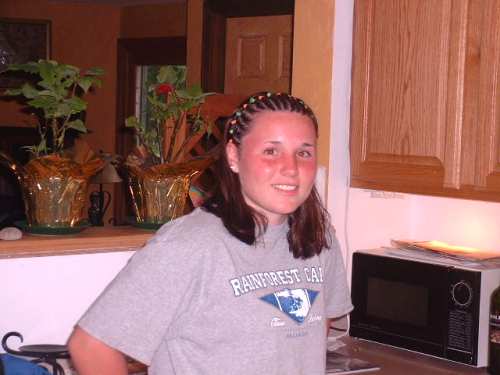 ---
Back to Marissa's Home Page | Back to Family Home Page