---
Back to Family Home Page | Back to Peter's Home Page
Gunstock Snowboarding 02/13/05
---
I had promised Marissa that I would take her snowboarding up to Gunstock in Gilford, NH this winter. So Sunday 20/13 we did it as my Valentine's gift to her.

She invited her friend Danny as he loves to board as well and would be good company. The only adverse part of the whole thing was Marissa insisting that we get an early start by getting on the road at 6 o'dark thirty in the am which makes that a 5:30am call for me. You know, if God really did intend for us to be getting out of bed that early in the morning he would have turned the lights on for us so I just don't think doing that is in accord with how he intended life to be...

We were in the ski lodge of Gunstock at 8:05. It was a beautiful day and the guys had a wonderful time. I really enjoyed myself sitting by the windows in the lodge and watching everyone and reading Michael Crichton's State of Fear. I do not climb up large hills to slide down on my face. I sip coffee in the comfort of the lodge and watch others do that.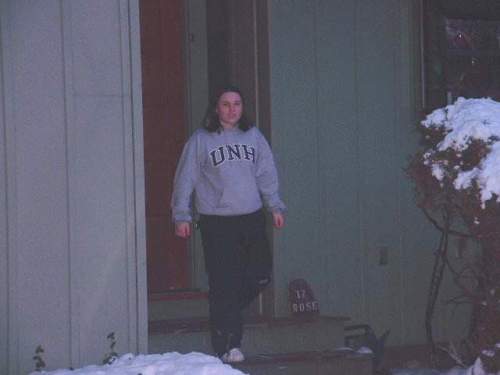 The Ris had no problems getting out of bed for this event. She was like a rocket coming out the door when I pulled up at the anoited time of 6 o'dark thirty...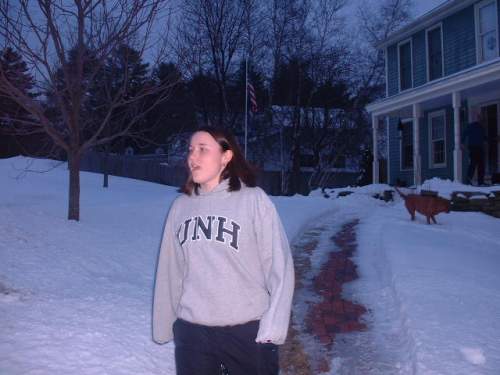 Marissa rushing Danny from the comfort of his house to get his gear into the car so we can get on the road.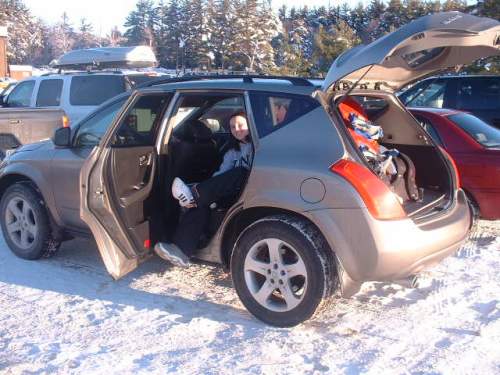 The sun was out brightly as we unloaded the car and Marissa got her boots on. She conned Pat into letting us use her car.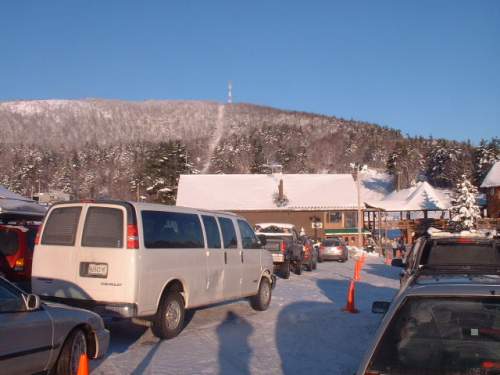 Looking toward the main lodge at Gunstock. We camped out on the second floor of the building on the right.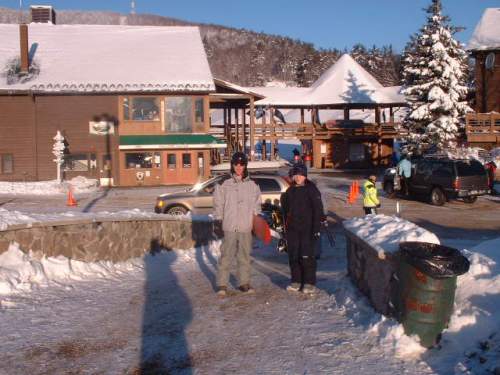 Danny on the left and Marissa on the right finally agreed to pause long enough for me to get this picture.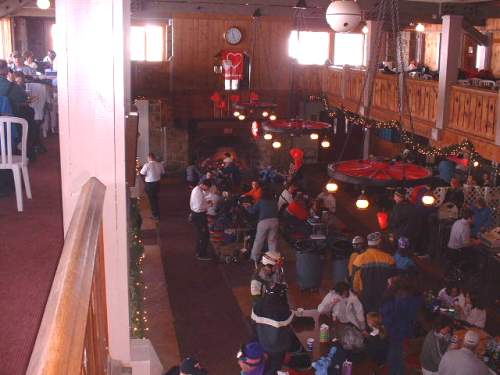 Looking down at the main floor of the logde. You can just barely see it, but at the far end of the room is a beautiful huge fireplace that was roaring all day.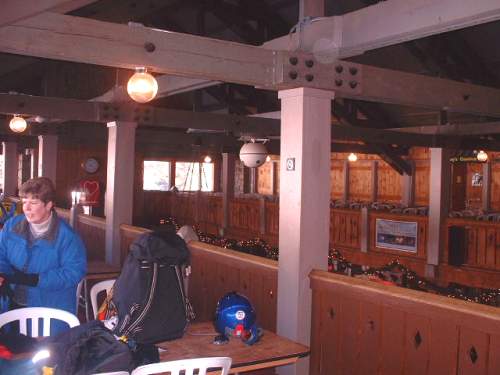 Shot looking across the open balcony of the lodge from where I parked it for the day.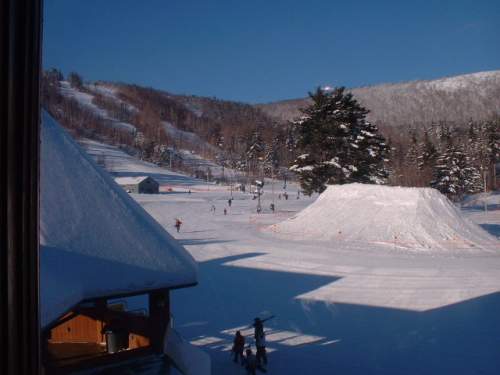 The view to the left from where I sat in the lodge.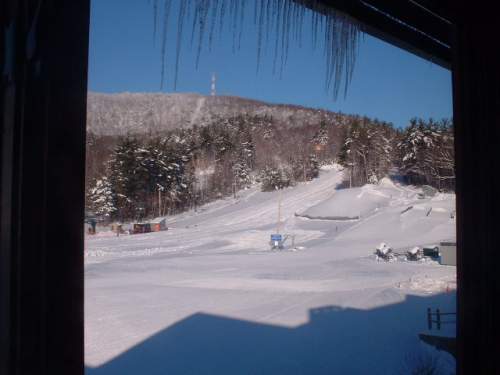 The view to the right from where I sat in the lodge.

Do I looked relaxed, or what!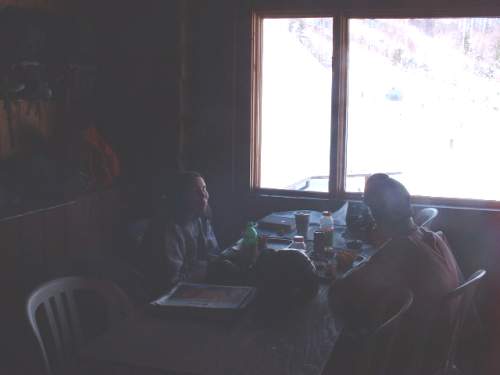 Teenagers in feeding freenzy. Keep hands off the table...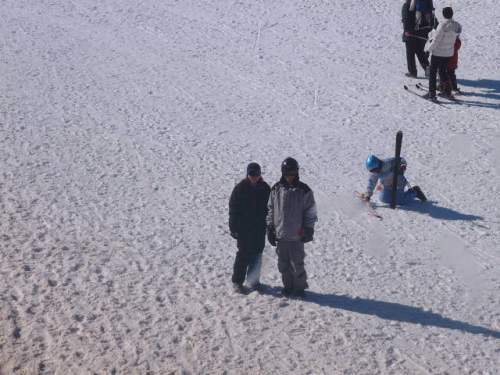 Under threat of death and being left in Gilford, NH, Marissa and Danny agreed to this fast pause as they headed to the lift line.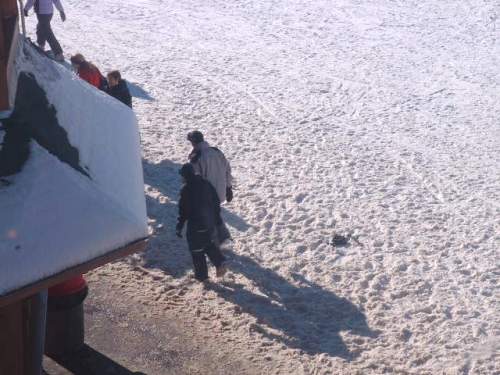 Two smokin' holes in the ground is all that each of these guys left after I gave them the wave off that I had taken the picture.
---
Back to Family Home Page | Back to Peter's Home Page